LYMPHATIC SLIMMING RF THERAPY
Despite exercising religiously, one may still have pockets of stubborn fat and cellulite. Or one may be too busy for the gym and need some help toning, tightening, and trimming. Non-surgical body sculpting can help you lose inches, restore contours, and achieve a look of fitness – all without hours of aerobic and resistance training.
Body sculpting treatments are non-invasive with no downtime. These procedures can be used to lift, tone, tighten, shape and slenderize as needed, addressing everything from saddlebags on the flanks to a full body contouring. Treatments are target to burn fat, break down cellulite, and manipulate muscles. These techniques successfully eliminate stubborn pockets of fat and cellulite in areas that include the neck, back, belly, hips, inner and outer thighs, calves, waist, upper arms, flanks, knees and ankles.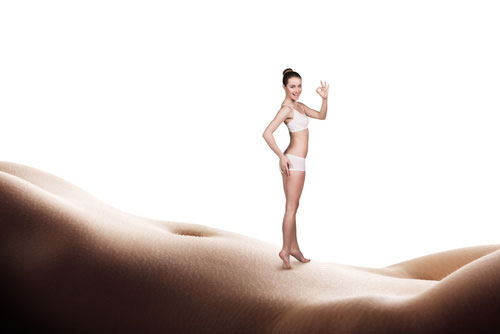 The mass destruction of fat cells will deliver a pronounced reduction in fat storage. Results will include a loss of inches, tightened skin, and improved proportions.
Uses a combination of ultrasonic and Radio Frequency (RF) technology to create high pressure and destroy fat cells. The fat content of these cells are fragmented and are naturally eliminated through the urinary and lymphatic systems.
With the selective heating of the fat cells without damaging the skin, it increases metabolism and fat drainage, safely and comfortably. When radio frequency energy meets fat the resulting resistance and heat causes the breakdown of pockets of fats and fluids, allowing them to be removed naturally by the body's lymphatic and vascular system. This is an ideal treatment to aid the reduction of cellulite and fat. Collagen production is increased, and skin gets firmer, tighter and more resilient.
Benefits
Reduction of stubborn cellulite & fat
Collagen regeneration & skin rejuvenation
Improvement of skin laxity & skin texture
Body contouring
Skin resurfacing
Anti-aging and eliminates wrinkles
Body shaping